Skin Clicks: porn photography 4
Laura Carton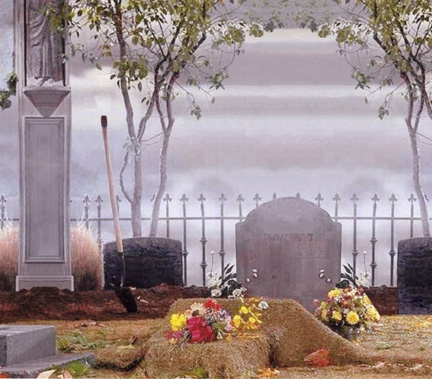 Doesn't look like porn? That's because the pornstars from www.ebonyplayas.com fucking on top of the grave have been photoshopped out. It all started when the artist,
Laura Carton
, was cruising internet porn sites and was jarred by a copy of
The Grapes of Wrath
lying on the floor while a couple went for it doggy style. She decided for her next art project to trawl the internet for porn with sets that told a story, then edit out the sex for the viewer, carefully painting pixels back into the void left by the eliminated pornstars. It's up to you, to project exactly what happened on top of the grave, the putting green of a crazy golf course, or on top of the pony posing against an ocean backdrop.