4) Kutt
Celebrating three decades of porn mags for women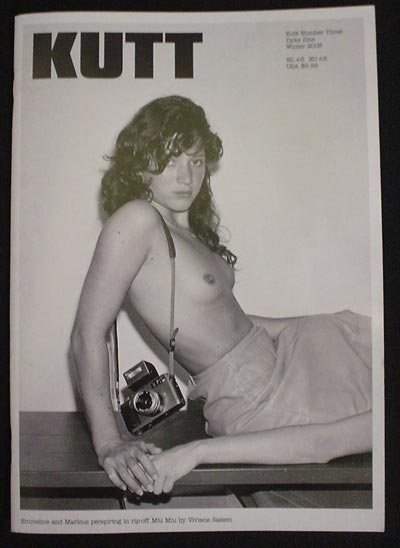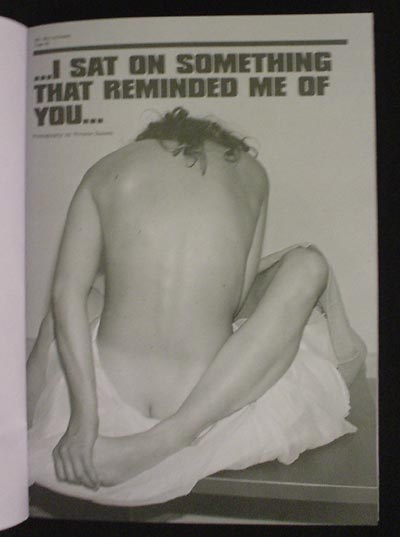 Jessica Gysel didn't pussyfoot around the subject when choosing a name for her Dutch Dyke Zine, opting for
Kutt
(the Dutch word for cunt.) It also happened to rhyme with their brother magazine
Butt
, which billed itself as "The Interesting Faggot Magazine For Homosexuals And The Men who Love Them." Set up in 2002, Kutt was pretty, purple and playful. The A5 zine was printed on lilac paper and included photostories of "Four Dutch Women Mudwrestling", porn colouring-in pictures and, betraying its style mag roots, an interview with
Chloe Sevigny
telling us that she's not had full on lesbo sex yet, but that she's completely hot for it. It was sold in hipster stores around Europe and
Magma
bookshop in London, but closed despite being able to do what most jazz mags can't: get advertising from people like
Gucci
and
Lee>
, as opposed to
Tampax
and exercise videos. One of the most interesting things about Kutt though, was how many straight women read it as well: as one hetero female reader said " I like looking at girls' bodies.
New Woman
and
Vogue
flaunt them at me every month. I loathe the pnuematic, hair extension-ness of
Playboy
, but hot indie lesbian girls, now that is something I can totally sweat over."